Among the shimmering Cottonwoods and tall Eucalyptus trees, lays the charming historical town of Walnut Grove still reminiscent of early days on the banks of The Sacramento River. Walnut Groves offers lots of history about the immigration to the area with the town influenced by the Chinese, Japanese and Portuguese cultures. Most of the structures are the original standing buildings in the town.
Walking tours, photography opportunities, galleries and shops, restaurants, and nearby local wineries are some of the great things to enjoy on the delta. The nearby waterways in Walnut Grove provide an endless source of relaxation and recreation; from fishing to water skiing, catching cool delta breezes to leisure rides to view the local wildlife in their natural habitat.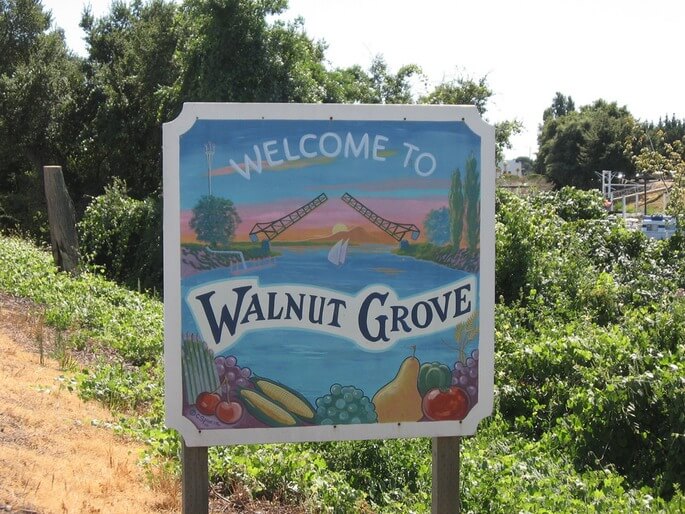 Consumes River Preserve and Staten Island Preserve are popular wildlife viewing areas of this delta region. Walnut Grove is located 30 miles south of Sacramento, 30 miles north of Stockton, and 55 miles northeast of the San Francisco Bay area.