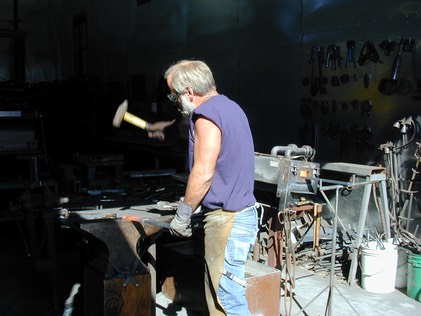 Patrick is an artisan and craftsman creating functional artist pieces out of iron. He has been working in the metalworking industry for over 40 years with his work evolving over the years to the products he creates today. When he is not working, he spends his time tending to the beautiful gardens surrounding the gallery as well as seeking out antiques.
Son of Kathleen and Patrick, Jason has grown up in the industry learning and experiencing the many aspects of the craft. When not working, Jason enjoys spending time doing outdoor activities as well as time with family and friends.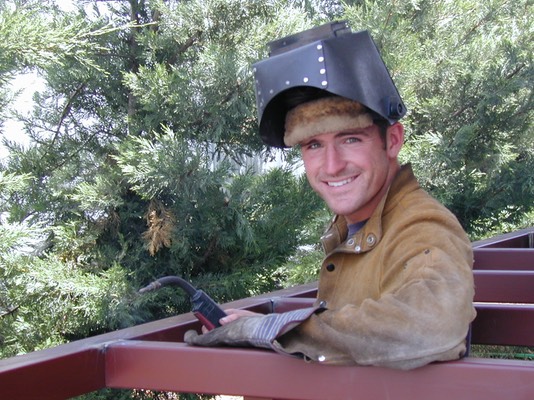 Patrick's wife, Kathleen, helps with office administration, managing the gardens and gallery.
These two cats were born on the property and now serve as Security Detail and mouse enforcement.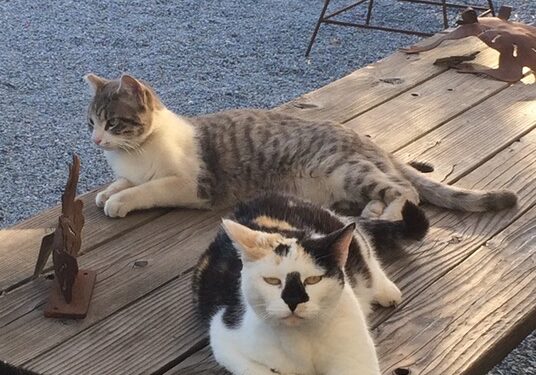 Our Security Grounds cat for over 19 years passed away in 2019. She was originally born underneath the theater in 2000 and became a part of the family. She was one of those rare cats that could eat anything—pizza, bagels, chips, you name it and she could eat it!